News Flash:
" THE HEROIN OF DEVON KE DEV MAHADEV, SATI RETURNS."

Patel legacy: Gujarat leaders do not know history, says Rahul targeting Modi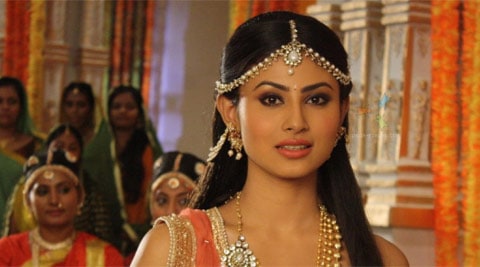 "Remember when Sati compelled Shiva to come dance with her? Two years after that, Sati makes a comeback to resume their dance of love on Life Ok's Devon Ke Dev… Mahadev. "Yes, Sati returns, but only to go back to the beginning of the beginning, to a prologue of all that has been shown on Devon Ke Dev…," says Mouni Roy, who is excited to return on the show as Sati, even if it's only for three months. The new track traces to Bhakt Lakulesh, and Shiva's journey in reverse, from householder to hermit."
»
2 comments
The move will give India significant control over revenue and power structure of the world's governing body
»
5 comments
Opinion
From the Intelligence Bureau's point of view, the Ishrat Jahan investigation is definitely a blow to its morale. Its long-term impact is incalculable … No amount of incentives will restore the zest fo...
»
13 comments
The alternative to high tolls over a long period is in ensuring that such projects are better monitored and contractors held accountable
»
3 comments
Rani Gaidinliu and many like her remain absent from our books, our memory, our politics, our public spaces and our discourses
»
10 comments
The dismissal was sought on the ground that the indictment was filed a day after she was accorded full diplomatic immunity
»
3 comments
Hyderabad will not be UT, no Rayala Telangana either
»
18 comments